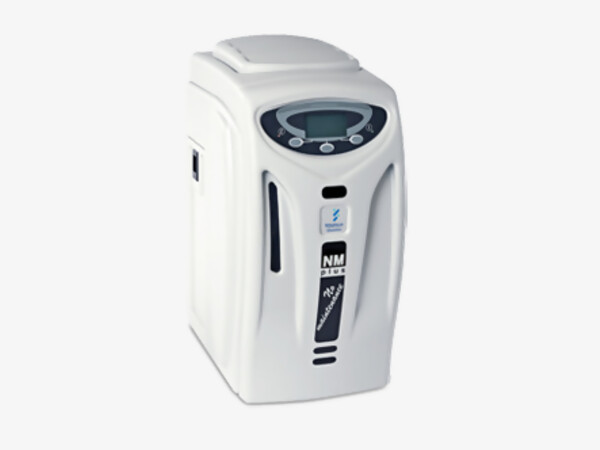 NM H2 Plus Series
The exclusive "No Maintenance" gas ...
---
The exclusive "No Maintenance" gas column cold dryer regeneration system eliminates all down time for maintenance that is typical of other systems on the market, assuring the best hydrogen purity at all times.

YCM Hydrogen Generators use the latest polymer electrolyte membrane (PEM) technology to produce high purity hydrogen. There are 2 types of hydrogen generators provided, which are NM-H2 Plus series and PG-H2 Plus series to be used in the proper application depending on the purity of hydrogen and the way of cartridge maintenance. The exclusive cascading option allows up to 32 units to be connected in series producing flow-rates of up to 32 L/min with NM-H2 Plus series and 20 L/min with PG-H2 Plus series.
Hydrogen is produced by using distilled or deionized water from hydrolysis, through a polymer membrane.
Electrolytic dissociation separates the water into its two main components: hydrogen ready for analytical use, and oxygen that is released into the air. No acid or no alkaline solutions are used in the hydrogen generation cycle.
کاتالوگ
| ردیف | شرکت تولید کننده | نام محصول | عنوان | کاتالوگ |
| --- | --- | --- | --- | --- |
| 1 | YOUNG IN Chromass | NM H2 Plus Series | The exclusive "No Maintenance" gas ... | دانلود کاتالوگ |