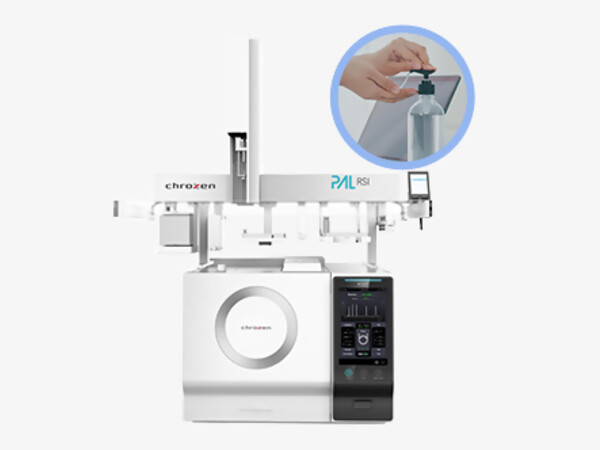 Hand Sanitizer Analyzer
Determining % content of ethanol in hand ...
---
Determining % content of ethanol in hand sanitizer is important factor for verifying the sanitization effect.
A Hand sanitizer has an antibacterial effect on bacteria and is used for reducing most of germs on your hand. Recently, a demand for hand sanitizer has been increasing due to the COVID-19 pandemic, so does the analysis of hand sanitizer.
Ethanol, the main ingredient of the hand sanitizer, inactivates the proteins of bacteria and viruses, so, It says in many articles that % content of ethanol should be over 55% to be effective. On the other hand, excessive level of ethanol makes the cell wall of germs hard, so it has low sterilization effect.

As the result of analysis of ethanol in hand sanitizer by ChroZen GC with ChroZen PAL autosampler, the ChroZen GC assures the data reliability with accurate and precise control to analyze volatile organic compounds (VOC) such as ethanol.
کاتالوگ
| ردیف | شرکت تولید کننده | نام محصول | عنوان | کاتالوگ |
| --- | --- | --- | --- | --- |
| 1 | YOUNG IN Chromass | Hand Sanitizer Analyzer | Determining % content of ethanol in hand ... | دانلود کاتالوگ |